It's been more than a week since EICMA 2021, but better late than never… So i have compiled a top of motorbikes that i felt in love in the instant i saw it. Lets start with Top 7 motorbikes of EICMA 2021.
Disclaimer: This top is based on my personal opinion, feel free to use the comment section to say which are your favorites 🙂 Lets start!
Honda CBR1000 RR-R Fireblade SB 30 Anniversary
Simply beautiful! Prepared by HRC, the same people who did the cbr from 1992. They use the same colors and patterns from the original one to do this master piece of 217CV and 112Nm.
For curiosity, Honda is going to sell a limited units of this bike, putting a serial number on it for more exclusivity.
Moto Guzzi v100 Mandello
The V100 has this name for one reason, the 100 anniversary of Moto Guzzi. They do a really good work with the aesthetics and with the mechanics in my opinion, very nice lines and a engine of 115CV gives this bike to more than one person the need of buy it.
This bike have something especial, and that is the cardan shaft. Yep, don't have chain, all the 105Nm are be given by this cardan shaft, just amazing!
Aprilia RS660 Limited Edition (Motoamerica winner)
Source: Aprilia.com
This aprilia have the colors of the winner team of Motoamerica. And, like the CBR, will be numerated with limited units of fabrication, just 1500 bikes.
The principal differences apart of the obvious one (the colors)… It's the single-seat tailpiece and the reversed quick-change gearbox.
MV Agusta Super veloce Ago commemorative
This retro aesthetic gives me goose bumps, and no wonder. The lines are just like a poesy and the exclusive mate color bring this motorbike a special brightness.
But that's not all, because it has an ace up its sleeve, the exhaust with 3 outlets. Without a doubt it is one of my favorite of all.
Kawasaki Ninja H2 SX SE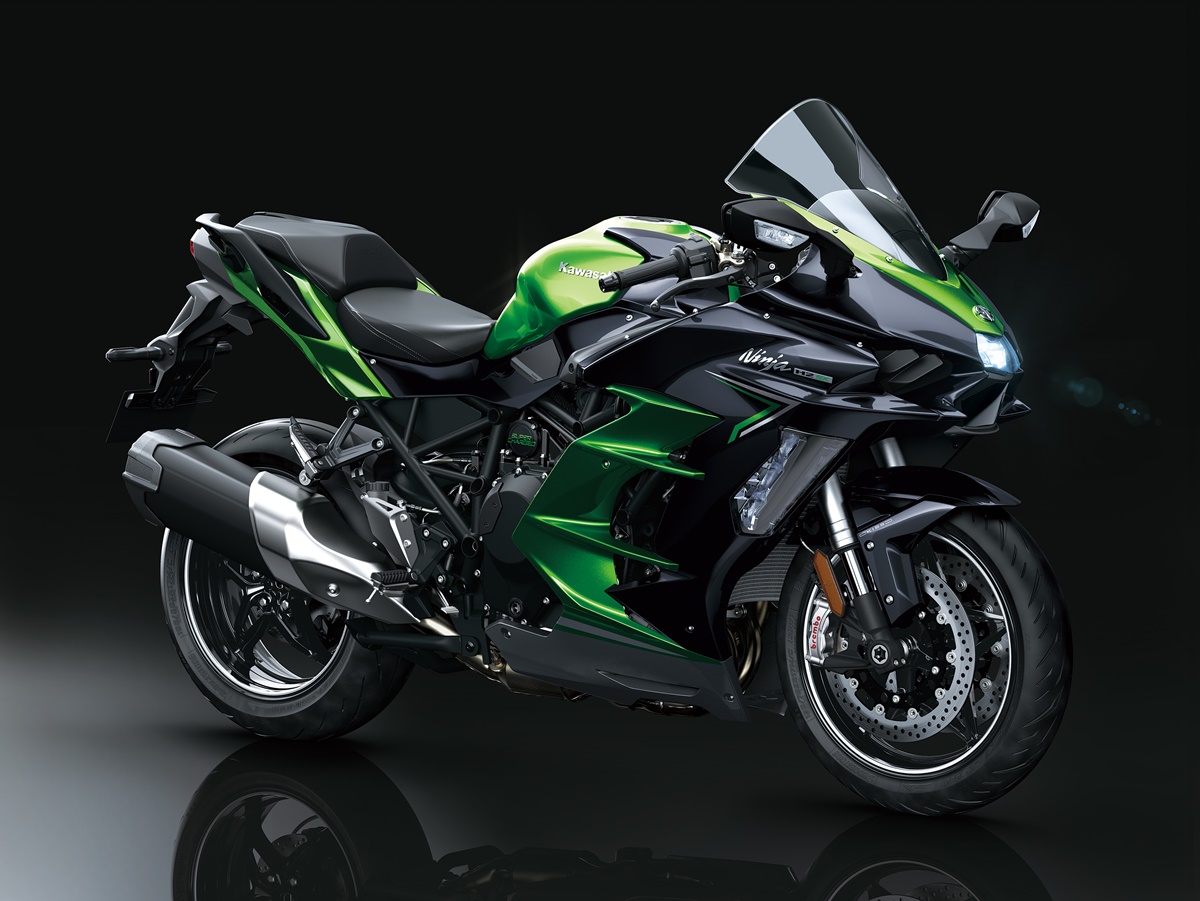 This new generation of ninja have all the actual technology in order to security, like for example, the radar assist and the adaptive control.
From the aesthetic point of view, we have a sharp lines that gives it character. My dream bike will probably something like this.
Bimota KB4
Another retro style motorbike. Normally i prefer modern lines but with this bikes i will make an exception. The colors and the bodywork it's very accurate. A good mix between modern and classic.
A really nice curiosity from this bike it's the position of the radiator, it is located at the rear, under the seat.
Zero SRF
Last but not least…. An electric motorcycle! This Zero will have a battery with more capacity and a software upgrade. The downside: prices and range kilometres, for the time being gasoline will dominate the road on long term rides, but this will probably be a good option for people doing mostly short distances like commuting to work.
An advantage over gasoline is the maintenance, having a few parts that need to be replaced or fixed (something has to justify the price apart from the technology, right?).
And that's all folks 😉 . I hope you liked the selected ones, and remember you can participate in the comment section with your favorites of eicma 2021.